Cold Creek Farm wedding venue
We don't do many weddings at the Ark…too many people, too loud, too many cars. But we highly recommend Cold Creek Farm in Dawsonville…only 19 miles away. They can handle anything and everything you need, all the vendors and planning you could ever need for up to 250 guests. Check them out at www.coldcreekfarm.com. But the Ark is the place for you to house all of your guests! No better place to let the bride and groom's families get to know each other and spend a few relaxing days before and after the wedding. Contact Jeff and Susan Buffington at Cold Creek Farms at 706-395-0011 and let the Ark and Cold Creek give you the best weekend of your life.
Cold Creek Farm is a family owned venue, operated by Jeff and Susan Buffington. Located in the North Georgia mountains, it was originally purchased in 2011 to be a working farm with animals and all! A few years and a great deal of hard work later, it is now a place where love is celebrated almost every weekend of the year.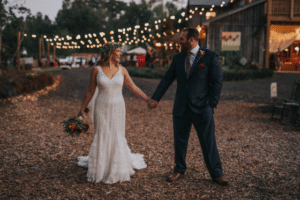 What are you waiting for?
book your stay now!
We're ready to answer any questions you may have. Give us a call today or book through our online system here. We usually respond within 24 hours.