Reviews
Raving reviews are very important to us. Click on the below links to read over 900 hundred reviews about the Ark and write one of your own!
---
Leave Reviews
Use the links below to leave us a review at your favorite site!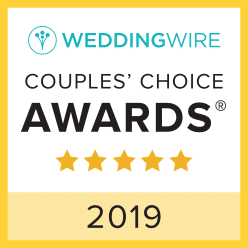 The Ark on Lake Lanier is a 2019 Couple's Choice Award Winner!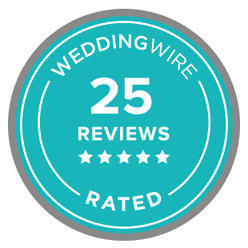 We've earned the WeddingWire rated badge!
---
"The Ark is a place that is hard to describe with words. It is easy to say that when you arrive and experience this incredible location, you will be overwhelmed with peace, beauty and true happiness. Stay here. You will not be sorry!"
– Hart P. via Facebook

"Pictures don't do it justice. Must come see for yourselves what this place is all about! Ark is the perfect name as it is a wonderful place of peace and respite. Loved, loved, loved every minute."
– John H. via VRBO

"An enchanting and wondrous place. We were there for a family reunion with 30+ people ranging in age from 2 to 75. There was always something for everyone. This house manages to be both beautiful and comfortable. The kitchen is very well prepared to both cook for and serve large groups of people. I can not say enough positive remarks. The owner is also delightful and accommodating."
– Nancy Bolton Beck via Google

"Staying at the Ark was a dream! My group was there for a week, and we had a blast. The property is beautiful especially with the way the house looks right over the lake. The movie room was a great addition! The kitchen is spacious, so there was room for all of us to hang out during mealtimes. Altogether a great time!"
Jordan O. via VRBO

"I was so impressed with this beautiful property! The home is huge, and bedrooms were so spacious and comfortable. The Kitchen was well equipped and had everything we needed. The huge fire pit, beautiful pool, and lakefront views made it the perfect retreat location! The owners were very sweet and accommodating and went out of there way to make us feel at home. I would highly recommend this property!"
Bre-lyn S. via Google

"We hosted a company retreat at this location and the home was just phenomenal. Nice, clean, decor is very up to date and this place feels like home. Jeff and staff were super helpful and all information provided on the website was VERY useful. Bathrooms were very nice and bunk rooms were very nice as well. All beds were comfortable, home theatre was super comfy and the views from the master suite were immaculate. Would recommend for small company functions, reunions and corporate functions."
Angela Pitts via Google

"The Ark on Lake Lanier is absolutely A-MAZING!! What a perfect venue for a large group outing. This facility has everything you need for team building, fun and relaxation. If you are looking for a place to plan a corporate training event, family reunion, wedding or friends' get-a-way… The Ark is everything you are looking for and more! There are so many wonderful amenities, there is something for everyone to enjoy. The owner and staff were so friendly and helpful – first class customer service and a five start experience!"
Nikki Turpeaux via Google

"No place like this! I'd love to go back again and again: fun, relaxing, plenty to do and space galore. Better than the photos! THANKS SO MUCH! Worth the 4+ hour drive for a 3 night reunion! Great plugs on catering and all the details too!"
Angie Hutchins via Google

"What an incredible experience. 11/10, would go again! Beautiful lake front, spacious rooms and everything was beautiful."
alexis82811 via Trip Advisor

"What an amazing property!!! We held a wellness retreat there and it was perfect…a lot of space, great outdoors, clean and simply a cool place. Jeff was wonderful to work with. He was on top of everything. I would highly recommend the Arc!!"
Craig Dumnich via Facebook

What are you waiting for?
book your stay now!
We're ready to answer any questions you may have. Give us a call today or book through our online system here. We usually respond within 24 hours.